Weed recipes such as edibles and cannabis-infused goodies are a great way to get people who don't normally like smoking weed to easily engage in a cannabis experience. From gummies to capsules to oils and infused butter, cannabis edibles are easy to make and even easier to enjoy.
However, what if you're somebody who's grown tired of consistently sugary snacks and hard-to-swallow tinctures and capsules? Are cannabis-infused oils and butter no longer doing it for you? Or perhaps you simply just don't want to stink up the house with the pungent smell of weed?
You're in luck. Today, we're going to show you 5 fresh and cool weed recipes that'll help you survive the summer without stinking up the house and without any of that cannabis bitterness so typical of other popular weed recipes.
Let's get started!
Easy Weed Recipes – What Do You Need?
Just so we're on the same page here, we're not going to be using any homemade or DIY cannabis-infused oils or butter for our weed recipes today.
While they are certainly easy to make, incredibly potent and easy to enjoy, the truth about homemade cannabis-infused edibles is that they simply just do not taste very good.
While you can make your own cannabis-infused butter and candies at home, without access to any further refining or processing equipment, the end product often ends up tasting a bit foul or bitter. There's nothing worse than expecting something sweet and sugary only for your expectations to be met with a wave of pungency and bitterness.
To remedy that, we're going to go with cannabis ingredients that are trusted, high-quality and easy to use.
You won't need all of these to make these cool summer recipes, but here's what we'll be using to make ours:
Cannabis-infused oil
A bit of creativity!
All of these products can be purchased at an online dispensary Canada easily and readily at amazing prices. If you haven't already, check them out to get some of these ingredients out before we get started!
Already Vaped Bud Ice Cream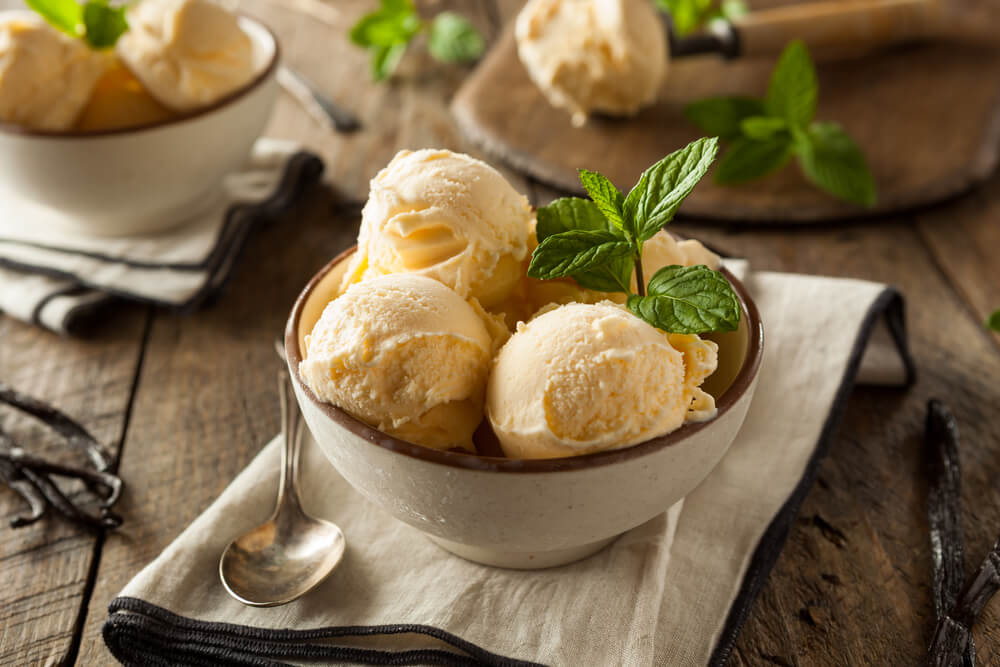 As you may or may not already know, already vaped bud is an incredibly versatile cannabis ingredient. As the name suggests, it's cannabis that has already been vaped in a dry-herb vaporizer. It's already decarboxylated or "activated," and it's ready to be absorbed into our bodies without any further processing.
While you could certainly make some honey oil or some infused cooking oil with this AVB, your taste buds are going to suffer a bit since this stuff has already been vaped and "cooked" until crispy. While you certainly could make any kind of weed edible recipe with AVB, the taste is undoubtedly going to suffer.
Instead, why not eat your AVB with a side of ice cream?
It might sound crazy, but you shouldn't knock it until you try it. Since AVB has already been vaped, it tends to be more dry and crispy than fresh cannabis. Sprinkling a few pinches on top of some of your favorite cream is an easy and tasty way to incorporate some decarboxylated cannabis into your sweet, frozen treat while also making for a surprisingly enjoyable texture.
All it takes is a few pinches and soon, you'll be feeling the effects heavily all without experiencing any of the bitter after taste!
Cannabis Distillate-Infused Gummies
Do you know what cannabis distillate is? It's a cannabis concentrate that boasts THC levels of up to 95%. It's incredibly potent, easy to use and best of all – flavorless, depending on the variety that you end up purchasing.
Unlike other gummies and candy recipes that call for oil or butter, we're going to use distillate.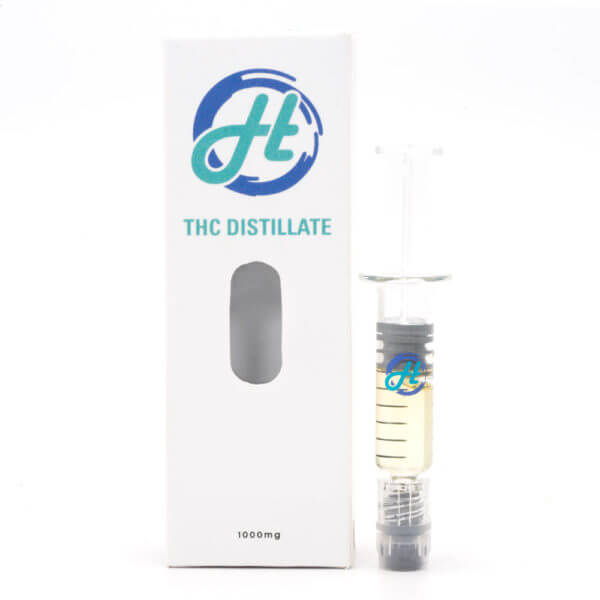 Why?
Like we've mentioned before, cannabis distillate is easy to use, incredibly potent most importantly of all, flavorless. Using some homemade cannabutter or infused coconut oil might be viable option, but we're here today to maximize flavor. After all, who enjoys bitter candies?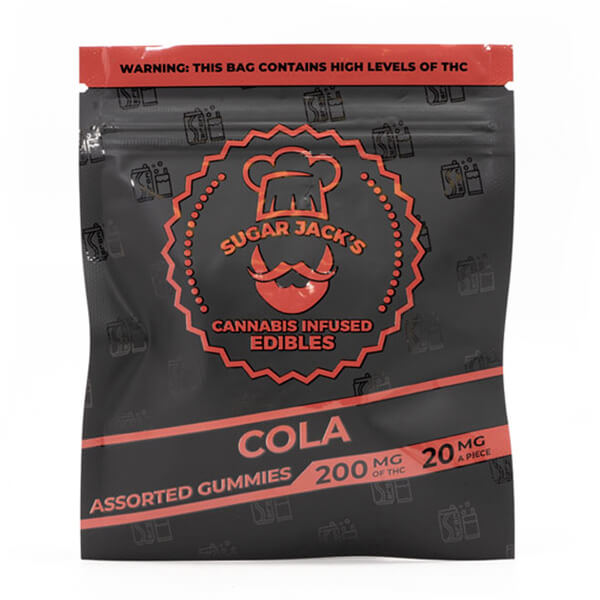 For this recipe, here's what you'll need
1 cup of fruit juice of choice
¼ cup of water
1 ½ tablespoons of gelatin
Sugar to taste
Salt to taste
Raw, unflavored cannabis distillate.
Here's what you'll need to do
Heat the juice over medium heat until warmed
In a separate bowl, stir together water and gelatin
Once at a low boil, add sugar and salt to taste. You can adjust the sweetness and saltiness to your preference
Pour in gelatin mixture into fruit juice while stirring constantly
Add in the desired amount of cannabis distillate to your mixture (this will determine potency) while keeping the mixture under 350 degrees Fahrenheit
Once incorporated, fill candy molds and let sit for 20 minutes
After resting, place gummies in the fridge overnight to set
After removing from mold, toss them with granulated sugar to prevent them from sticking.
After that, you'll have tasty cannabis-infused edibles ready to go without any of the bitter after taste of cannabis!
Weed Tossed Salad
Don't be confused – we're not going to suggest you start tossing your medicinal salad with a leafy green salad. Instead, we're going to suggest using something that you might not have heard of before – cannabis-infused olive oil.
It's not too much of a far cry from regular, run-of-the-mill homemade cannabis-infused oils but there is one caveat – this oil is clear, refined, and accurately measured.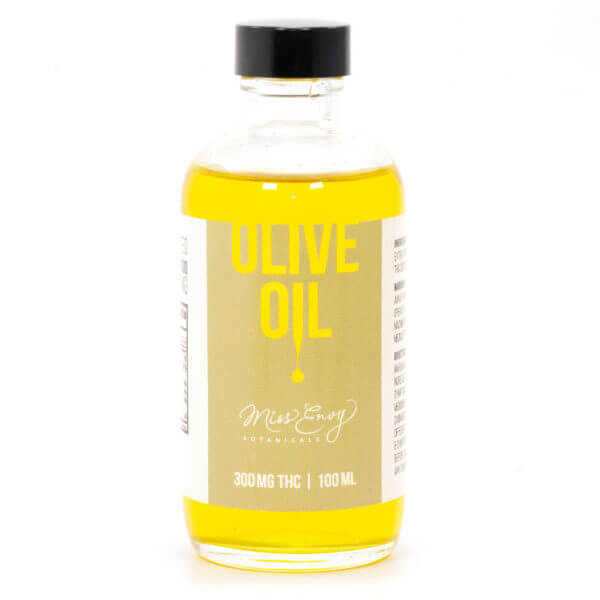 If you're using this cannabis-infused oil in your cooking, you won't have to worry about medicating over your limit or even any of the bitterness that can come from using DIY cannabis oil.
Don't get us wrong, we love making our own cannabis-infused oils at home. With that being said, we also love to impress family and friends when they come over. While we might be okay with a bit of cannabis bite with some of our food, our loved ones may think differently.
Want to keep things fresh? Make salty, sweet, and refreshing watermelon salad with some refined cannabis-infused olive oil. We guarantee that this Watermelon Sugar high will be talked about for years to come.
Enjoy an Elevated Joint
Friends coming over and you want to take things to the next level instead of just offering some cannabis into the sesh?
Why not up the ante and introduce some cannabis concentrate into the mix?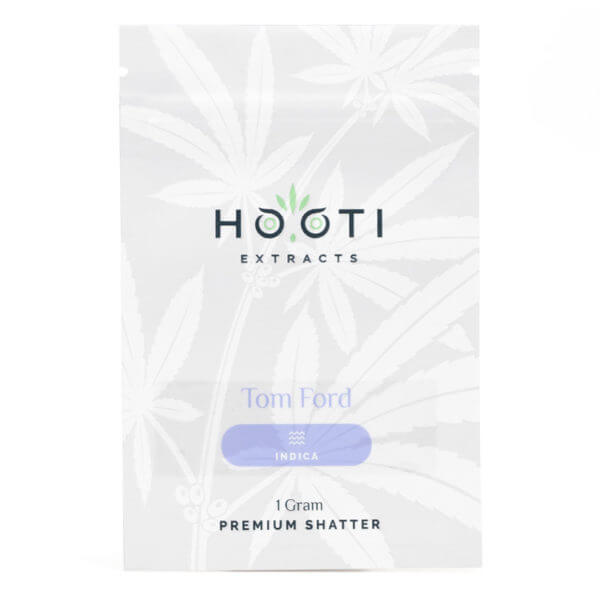 Nothing says 'summer' like a summer roto but sometimes, smoking the same old regular flower over and over again can be a bit repetitive. Between switching the strains up and coming up with interesting joint patterns such as the cross joint, there's really not much you can do to change such an efficient system. After all, if it ain't broke, don't fix it.
However, there is something that you could add to literally take your joint to the next level.
Include some concentrates.
Also known as "twaxxing," this method of smoking a joint is extremely potent and for some cannabis connoisseurs, extremely tasty. Including concentrates like shatter, rosin or even distillate into your joint can make for an experience that's unlike any other.
The best part? It's incredibly easy to do.
The next time you're rolling up a joint, try putting a bed of flower down onto your joint and some cannabis concentrate such as hash, shatter or even distillate in the middle before topping it off with more flower. It might be a bit harder to burn but this recipe will take you and your friends to Cloud 9.
Cool Cannabis Cocktails
While we're not advocating you consume alcohol with cannabis (that decision is yours), you could make a cool summer drink with some cannabis-infused beverages. These weed recipes only require one other cannabis ingredient and the rest of the recipe can be ad-libbed along the way!
You might not have thought about it before, but wouldn't a refreshing glass of ice tea with a bit of THC on the finish make for an incredibly rejuvenating beverage?
We thought so too, so we tried it out ourselves.
We got a pack of our favorite ice-tea mix, some raw and unflavored distillate, and some ice cubes. We made the iced tea according to the packaging, dispensed a few grams of distillate into our drinks, and stirred vigorously. After a few minutes, we had made an infused iced tea beverage that was as refreshing as it was rejuvenating – all without any bitter aftertaste!
Now that we're writing this up, we might suggest that you add the distillate into a mixture of heated water and honey to make the infusing part easier but hey, we're glad that you can learn from our mistakes!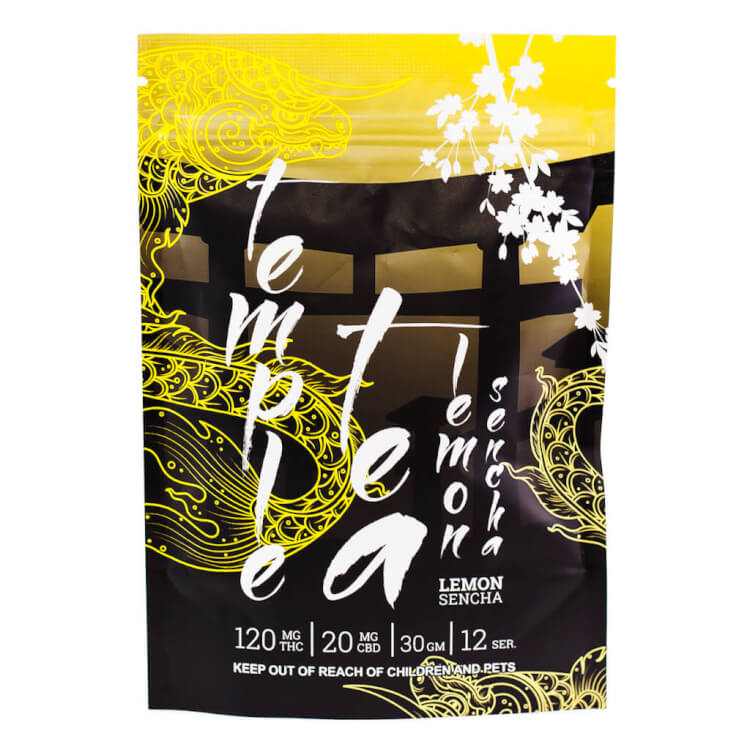 Don't have any distillate lying around? Try some of these prepackaged tea mixes instead. All you have to do is add water and enjoy! If you're using these, you don't have to worry about stirring until your wrists start hurting like we did.
Concluding Thoughts on Weed Recipes
Our weed recipes may not have been conventional or any like the ones you're used to, but we can promise that they're extremely easy to make and don't suffer from any of the bitter aftertaste that is so typical of other cannabis recipes that are out there.
While sourcing ingredients such as raw distillate and cannabis concentrates can be a bit of a pain, they're easy to find at an online dispensary Canada and relatively cheap to purchase.
We hope that this recipe guide was able to help inspire you to make some of these treats to keep you and your friends cool for the summer.
Happy trails!