Here's a crazy fact. More than 60 percent of Canadians still get their cannabis from gray-market sources in lieu of official, government dispensaries. And that's 1 year after Canada made history as one of the first countries to legalize cannabis nationwide.
Statistics show that upwards of 4.2 million people consume cannabis daily and/or weekly – a trend that has seen Canadians spend an estimated $1.6 billion on marijuana in 2018 alone.
If these statistics are telling the full story, and if Canadians truly enjoy cannabis as much as their wallets say they do, why have government-approved dispensaries failed to entice the 60 percent?
There are many reasons, but the 3 most prominent ones are:
1. Unaffordable pricing
Regular consumers of cannabis are not used to the drastically higher prices that government dispensaries currently charge for their product.
2. Low variety of products
Government dispensaries do not have cannabis edibles, cannabis concentrates or the cannabis topicals that many cannabis consumers have grown accustomed to enjoying. Government dispensaries also lack a large variety of cannabis strains.
3. Low quality products
Government dispensaries are failing to meet consumer expectations in regards to product quality. Dried out and low potency cannabis flower is a common trend among government supplied marijuana.
Since legalization, consumer accessibility to a wide variety of affordable, high-quality cannabis flower and products has plummeted.
For those in the know, there still exists a reliable and trusted source for all things cannabis.
It's mail-order marijuana.
Before legislation passed to legalize marijuana nationwide, mail-order marijuana (MOMs) dispensaries have reliably served Canadians for years, offering a wide range of products ranging from edibles to concentrates and marijuana flower to topicals.
With that being said, there's a huge number of mail-order marijuana dispensaries out there and finding the best to fit your needs is hard.
Let's take a look at factors to look out for when choosing a MOM.
What to Consider When Selecting an Online Weed Dispensary (MOMs)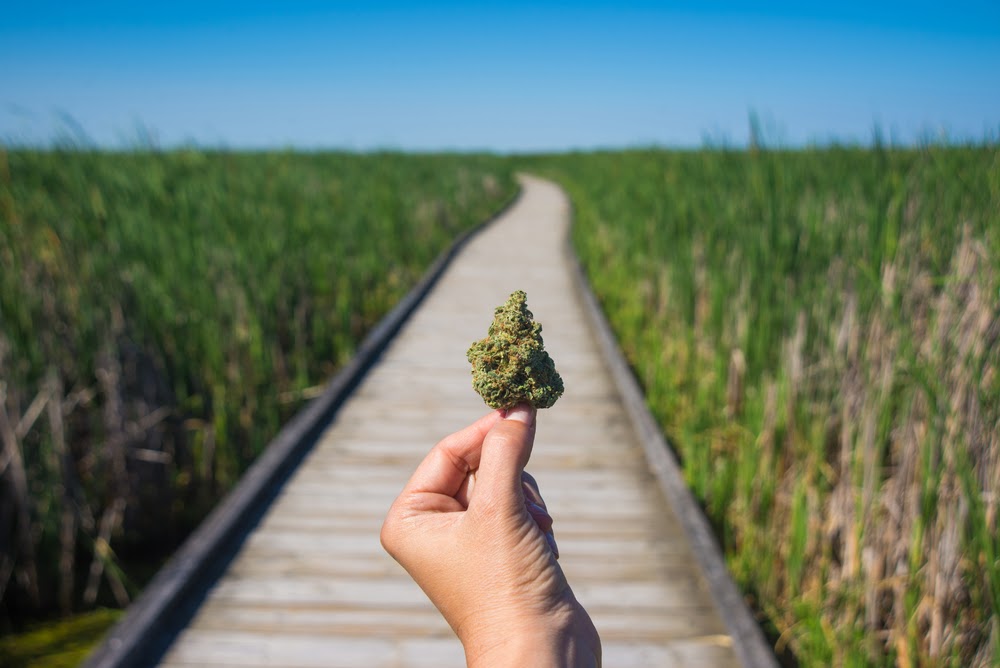 A wide variety of products
Great customer support
An easy-to-use website
Many vendors
Customer reviews
Great trust from the community
Promotional offers
Herb Approach vs. Pot Cargo: The Best Mail-Order Marijuana Dispensary
Herb Approach and Pot Cargo have both been long-serving the cannabis community and are both great dispensaries. Both of these mail-order marijuana dispensaries have intuitive, easy to use websites and a huge variety of products. They also offer competitive pricing when compared to government dispensaries.
You can't go wrong with either of these 2 mail-order marijuana dispensaries, but if you're looking for the best, then you'll feel better going with Herb Approach. And here's why:
1. Herb Approach offers more product variety
"Variety is the spice of life," and you won't have access to a variety as large as Herb Approach's anywhere else.
Offering over 100s of cannabis flower strains, edibles, topicals and tinctures, and concentrates, there isn't any other dispensary that comes close to providing what Herb Approach can.
Why is this a certainty?
Herb Approach cooperates with over 80 vendors to be able to provide all the products that it does, and in order to carry such a variety of products, the dispensary must be able to maintain an amiable relationship with these vendors.
In essence, vendors have to trust the mail-order marijuana dispensary enough work with them and allow them the opportunity to sell their products.
Like any other business relationship, these connections aren't built in a day. The majority of vendors are selective about who they want to work with. Herb Approach's ability to work with such a wide spectrum of vendors is indicative of their high trust in the industry.
Pot Cargo collaborates with 13 vendors.
Which one would you feel more comfortable purchasing from?
2. Herb Approach waives shipping costs for orders over $150
Those of us who have are frequent online shoppers have dealt with the problem of shipping and handling fees. What could have been massive online savings are usually undercut by shipping and handling fees which more than compensate for the reduction in pricing.
Depending on your smoking schedule, these $15 shipping charges could add up, and add up fast, especially if you want fast shipping.
Extremely large retailers such as Amazon are able to provide next-day and even same-day shipping, but of course, there is a caveat. You have to be an Amazon Prime member to enjoy the benefits of Prime shipping and for same-day delivery, your order must be at least over $35, providing incentive for customers to make their purchases larger.
At orders $200 or above, Pot Cargo will waive their shipping costs, which is a few magnitudes more expensive than $35. Few, if any, organisations are able to match Amazon's operating capacity – it's fair to assume that smaller organisations will have a much larger threshold for free delivery.
In contrast to Pot Cargo's $200 minimum, Herb Approach waives their shipping fee at orders that cost $150 or above. Offering a wider range of products, customers can sample more products by adding a few small things to get free shipping.
Factoring in how often someone might be ordering cannabis products, that extra $10-$15 one saves each time through free shipping and handling will definitely make a difference.
3. Herb Approach has better customer support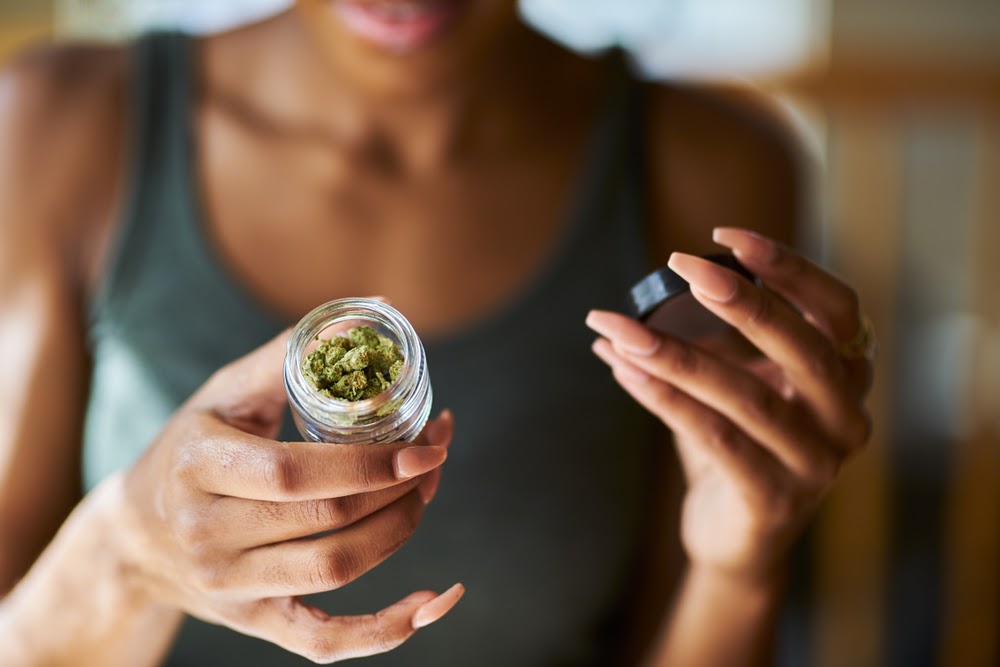 Nobody wants to deal with customer support, which is telling of how low the bar is set for customer satisfaction. Anybody who has been shopping either online or in a mall has dealt with businesses who either can't answer their question, refuse to fix their problems or ignore the customer entirely.
How many times has a store clerk or assistant left you with more questions than you had in the first place? What about being turned down for a refund when you weren't fully satisfied with a product or worse yet; received a faulty product? These experiences have turned many away from retail shopping and made many more wary of shopping online.
Would anybody believe you if you told them that an online mail-order dispensary store restored their faith in customer service?
It may sound unbelievable, but Herb Approach's commitment to customer satisfaction and their amazing customer support was even more unbelievable.
Never before have I ever come across an online mail-order dispensary as large as Herb Approach that has both:
Near 24/7 live chat support services
Customer support agents who are actually knowledgeable about cannabis
Do customer support agents who are non-fluent, non-native speakers of English sound familiar? Putting pre-conceptions aside, I was pleasantly surprised at the fact that every agent I spoke with on Live Chat had great mastery over the English language AND knew enough about marijuana to give me strong recommendations.
Having products supplied by over 80 vendors, having a knowledgeable Live Chat agent answer listening to my concerns and answering my questions patiently helped me navigate their extensive menu of items. For someone new to the cannabis scene, a service such as this is invaluable.
In comparison, Pot Cargo's "chat service" is a generic and impersonal contact-us page that sends them an email. By the time you'll receive a response back, your question and many more will already have been answered by Herb Approach's live chat team.
4. Herb Approach has a cannabis information knowledge base
If you want to learn more about cannabis, try out some new recipes or just stay up to date with what's happening in the cannabis industry then there's no better resource than Herb Approach's blog. Articles such as "CBD Workout – Does it Work And How Effective Is It?" and "Why the Differences Between Indica and Sativa Strains No Longer Exist" inform while entertaining.
Like their Live Chat service, Herb Approach's blog is managed by cannabis enthusiasts who live and breathe cannabis. You can even join in on the discussion, too!
For friends and family who are new to the community or consuming cannabis for the very first time, a community resource on the ins and outs of marijuana is immensely valuable.
That said, Pot Cargo lacks a blog. So it's safe to assume that properly informing and educating their customers is not one of Pot Cargo's priorities.
Concluding Thoughts on The Best Online Mail-order Dispensary
Reaching a consensus on "the best" for anything is difficult. What makes something the "best" for you might not be the same as it is for others.
That being said, if trust, huge product variety, free shipping and excellent customer support are important values for you as a consumer, then yes – we can say definitively that Herb Approach is the best.
This isn't even accounting for their weekly promotions, raffle draws, referral program or their free gifts offered with every purchase.
If government dispensaries are failing to meet your expectations, do yourself a favour and give Herb Approach a chance. We guarantee that you won't be disappointed.