Cannabidiol, Also Known as CBD Reduces Seizures in Epilepsy Cases
A compound taken from marijuana, cannabidiol greatly helped some children with a severe and often deadly form of epilepsy and completely stopped seizures.
It's a rare success in a field suffused with more hope than facts — in which advocates clamor to have marijuana and compounds taken from the herb legalized for free use, while government rules limit use and researchers struggle to prove what works and what doesn't.
In this study, the researchers enrolled kids with Dravet syndrome, a very rare and often deadly form of epilepsy caused by a genetic mutation. These kids have multiple, prolonged seizures that cause brain damage.
There's no treatment.
"It's hard to portray how serious and devastating this is," Dr. Orrin Devinsky, director of the New York University Comprehensive Epilepsy Center, told NBC News.
Research Has Shown Immense Progress
Devinsky and colleagues around the country tested a cannabis derivative called cannabidiol — CBD for short — on 120 Dravet syndrome patients.
Half took it for 14 weeks and half got a placebo.
"Seizure frequency dropped in the cannabidiol-treated group by 39 percent from nearly 12 convulsive seizures per month before the study to about six; three patients' seizures stopped entirely," the team wrote in the New England Journal of Medicine.
"In the placebo group, there was a 13 percent reduction in seizures from about 15 monthly seizures to 14," they added.
"Quite remarkably, 5 percent of the children in the active treatment group with CBD were completely seizure free during the 14 weeks of the trial," Devinsky said.
"And these were kids who were often having dozens of seizures, if not many more than that per week."
The kids who got CBD were more likely to stop the trial because of side-effects. "Side-effects were generally mild or moderate in severity, with the most common being vomiting, fatigue and fever," Devinsky wrote.
But those who have been helped have been transformed, he added.
"There's no doubt for some children this is just been an incredibly effective and game changing medication for them," Devinsky said.
"These are some of the children I care for [who] were in wheelchairs, were barely able to open their eyes in an office visit and really showed no emotion and … now they come in, they're walking, they're smiling, they're interactive. It's like a different human being in front of you."
He said it's not quite accurate to called CBD "medical marijuana."
"Cannabidiol is the major non-psychoactive compound present in cannabis or marijuana," Devinsky said.
"In this study, we were giving a compound CBD which has no high-producing or psychoactive properties."
Medicine not Recreation
It's highly processed to strict standards. A British company, GW Pharmaceuticals, is seeking Food and Drug Administration approval for the product under the brand name Epidiolex.
"The drug we gave was derived from cannabis or marijuana but it really should not be confused with the medical marijuana that would be obtained from dispensaries in the 44 U.S. states that have approved it. Those typically contain combinations of THC with CBD and many other compounds," Devinsky said.
It's not clear precisely how CBD works. It appears to attach to brain cells, he said.
"The CBD binds with a novel receptor in the brain and thereby dampens down too much electrical activity," he said. "It seems to be a relatively unique mechanism of action that's not shared by any of the existing seizure medications."
Doctors are interested in trying CBD on autism, anxiety, inflammatory and autoimmune disorders, Devinsky said.
It may help people with other types of seizures, as well. Jack Ziokowski, now 13, has been taking CBD for more than two years.
His seizures started with a viral infection, said his mother Jenny Ziolkowski, who lives in Stamford, Connecticut.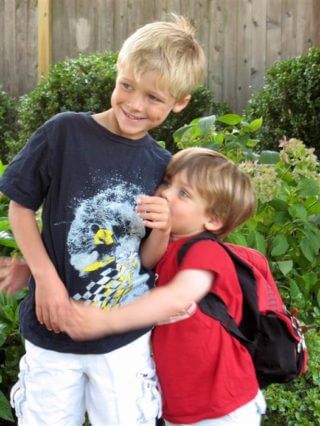 "We got a phone call from the school saying that Jack had had a massive seizure on his first day of first grade," Ziolkowski told NBC News.
"He was having seizure after seizure and they couldn't stop the seizures, and they couldn't figure out what was causing them so he was just hooked up to all these machines and wires," she added.
"He couldn't walk, he couldn't talk, he couldn't feed himself and he couldn't do any of those things."
Jack recovered somewhat but could never be left alone. "The post-illness Jack is not much like the pre-illness Jack," his mother said.
But once Jack started taking CBD, he went six full months without having a seizure and now rarely has one, his parents said.
"That was like a miracle. I mean … we were actually able to see him grow and make progress," Ziolkowski said.
"He got a skateboard for his 13th birthday three weeks ago."
Australian epilepsy expert Dr. Samuel Berkovic said much more testing is needed. "This trial represents the beginning of solid evidence for the use of cannabinoids in epilepsy," Berkovic, who works at the University of Melbourne, wrote in a commentary.
Devinsky is hopeful.
"For 3,800 years, healers and physicians have been prescribing cannabis and documented that use to treat epilepsy," he said.
"After nearly 4,000 years we for the first time have vigorous scientific data that a compound from cannabis works to treat epilepsy."
Forwarded From – www.NBCNews.com