I don't want to be the bearer of bad news everybody, but September is right around the corner. Those who enjoy spending plenty of time on the beach or in the water will know those times are coming to an end (unless you plan on vacating the country). If you want to take advantage of our beautiful countries landscape and get stoned, let's go on an adventure!
These are hands down some of the best swimming holes in Canada. Pack your flower and supplies, let's spend some time with nature.
Horseshoe Lake
This horseshoe-shaped lake is located in Jasper National Park. The water is brisk, to say the least, but its turquoise water and surreal surroundings will make have you awe. It's only a 1.5km trek to the lake from the trailhead, right off the Icefields Parkway.
Horseshoe Lake, Improvement District No.12, AB, Canada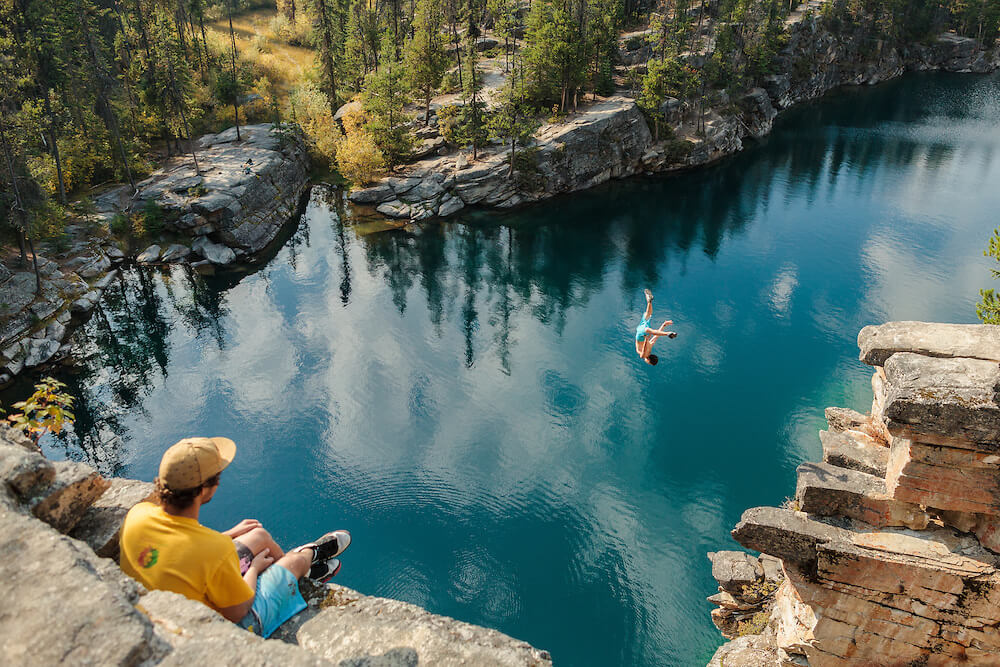 Raggedy Ass Falls
Maybe the best name ever, Raggedy Ass Falls is your outdoor fun spot in New Brunswick. Not only are you blessed with 4 stunning waterfalls, with one having a deep pool. The pool at the top of the waterfall is the biggest. If you have the time it's definitely recommended to go and give all the falls a dip.
Raggedy Ass Falls, Sand Brook Road, South Oromocto Lake, NB, Canada, +1 506 230 0087

Elora Quarry
What was formerly a limestone excavation site in the 1900's, is now a 2-acre swimming hole. Elora Quarry is nestled in a scenic range of cliffs that are up to 40 feet in height. Don't forget to bring an inflatable tube and beach towels as there is a sandy area to rest in. Located 2 hours from Toronto, it's the perfect day trip out of the busy city! And also an amazing place to get stoned.
Elora Quarry, 319 Wellington County Road 18, Elora, ON, Canada

The Grotto
If you're looking for an absolutely stunning swimming hole that's more of an overall experience than just water, The Grotto is your choice. The mesmerizing turquoise water is surrounded by Niagara Escarpment Rocks. It's a 45-minute hike from the Cyprus Lake Road entrance. If you want to avoid the massive summer crowds head there during spring, take a detour to Indian Head Cove.
The Grotto, Bruce Peninsula National Park, Bruce Trail, Tobermory, ON, Canada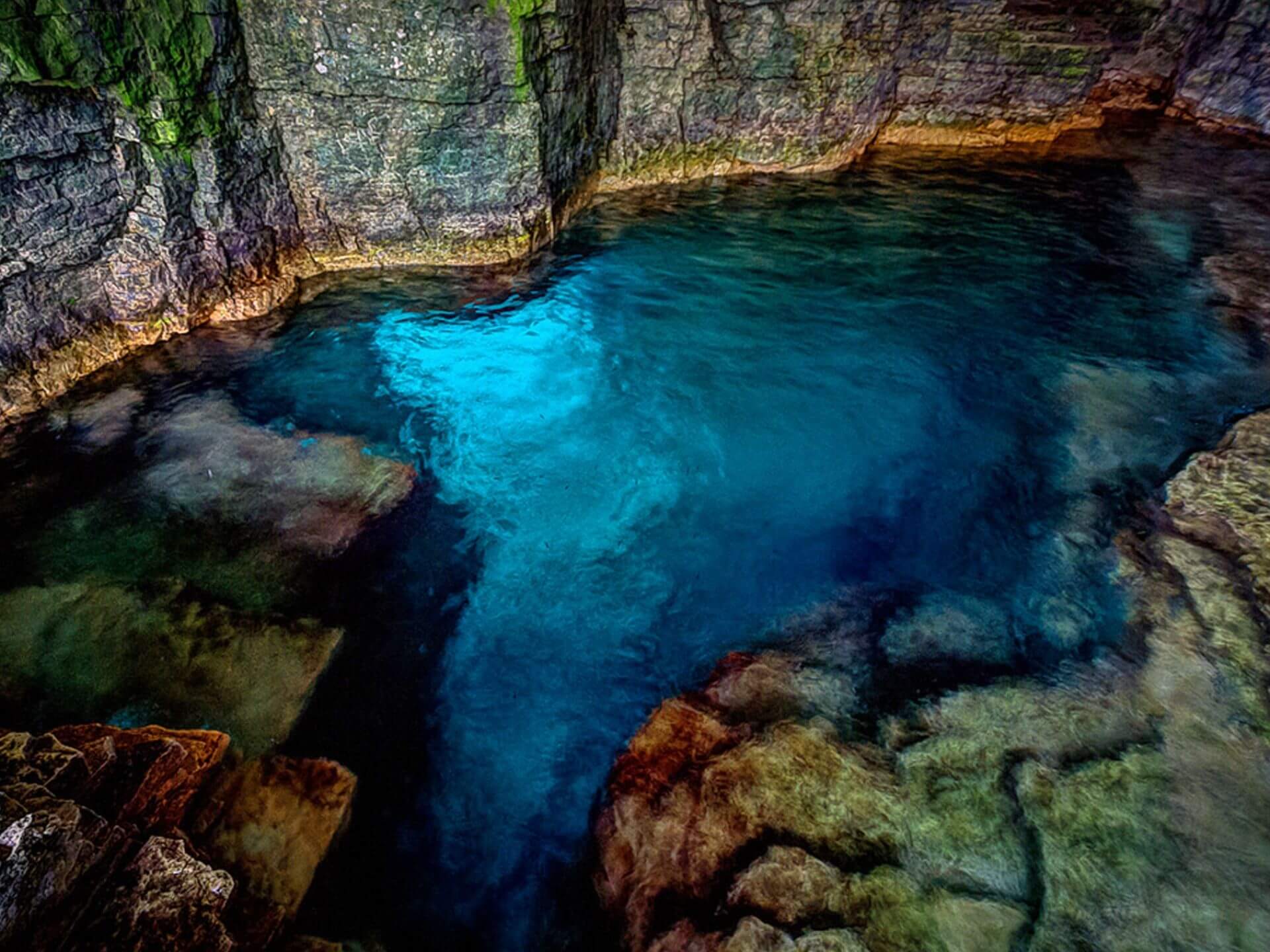 Sooke Potholes
The Sooke Potholes are a must-visit for anyone travelling to Vancouver Island. Located in Sooke Potholes Provincial Park, the natural pools are a fan favourite of locals and travellers alike. The potholes are a result of glacial action from the last ice age. Amazing, right?
Sooke Potholes Provincial Park, Sooke River Road, Sooke, BC, Canada, +1 250 474 1336
Sooke Potholes | © Hermielou Maria / Flickr
Cascade Ponds
Both locals and young families enjoy visiting Cascade Ponds, due to its shallow water, small beach area, access to picnic tables, and nearby walking trails. Located within Banff National Park and on the way to picturesque Lake Minnewanka, Cascade Ponds' mountain surrounds and cute bridges make it feel like you're "jumping into a painting." A perfect place to get stoned!
Cascade Ponds, Lake Minnewanka Scenic Drive, Banff, AB, Canada, +1 403 762 1500
St. Marys Quarry
Known as "Canada's largest outdoor freshwater swimming pool," St. Marys Quarry is a hopping swimming spot in summer. The quarry filled with water between 1930 and 1935, which is when locals began using it as a swimming hole. Its clear water and optional activities keep people coming back—even though there is an entry fee. There's a water trampoline, grassed area, volleyball nets, stand-up paddleboard rentals, and snacks available from the Tiki Hut.
St. Marys Quarry, 425 Water Street S, St. Marys, ON, Canada, +1 519 284 3090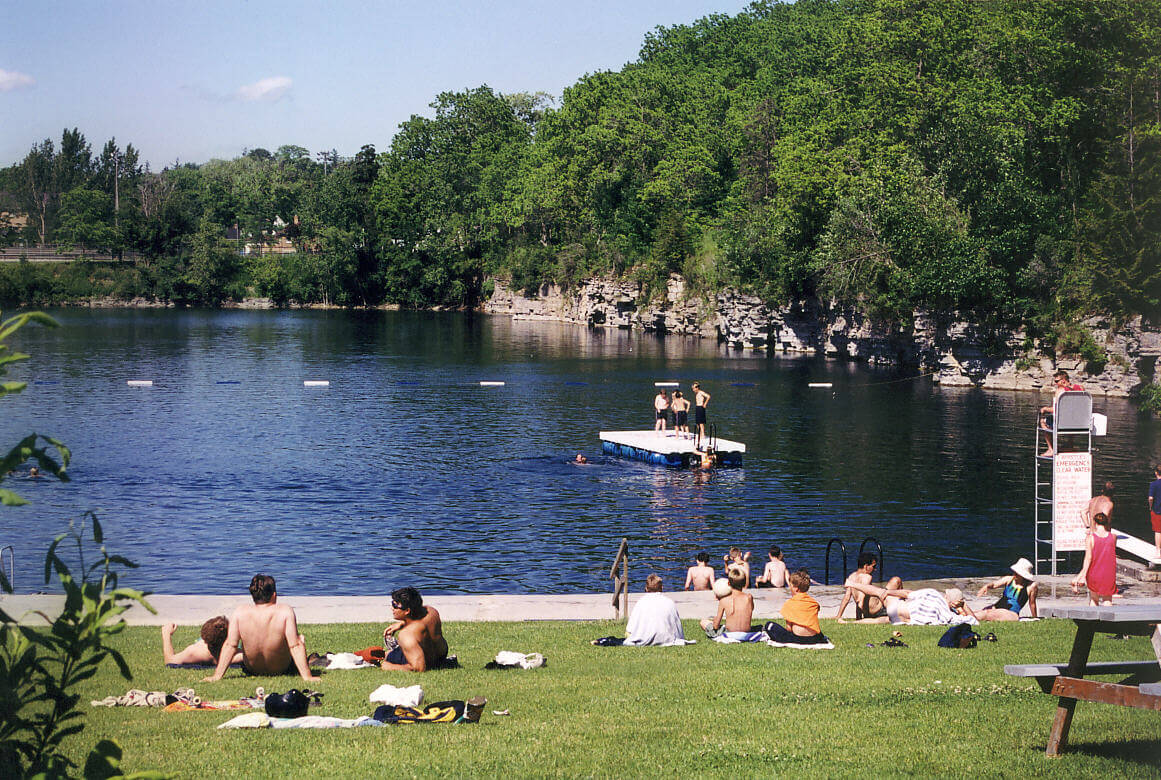 Lynn Canyon
If you're willing to brave a bit of cold water, Lynn Canyon has stunning swimming holes and waterfalls. Lynn Canyon Park itself has a suspension bridge that tests the nerves and hikes that seem to last for days. Those who enjoy a good cliff jumping session will love Twin Falls.
Lynn Canyon, North Vancouver, BC, Canada

Mystery Lake
Although not much of a mystery, this beautiful lake may seem like a hidden gem. Located in Mount Seymour Provincial Park, Mystery Lake is shielded from the wind, creating a mirror-like reflection on the water. This is a great place to get away from civilization and get stoned with your friends.
Mystery Lake, North Vancouver, BC, Canada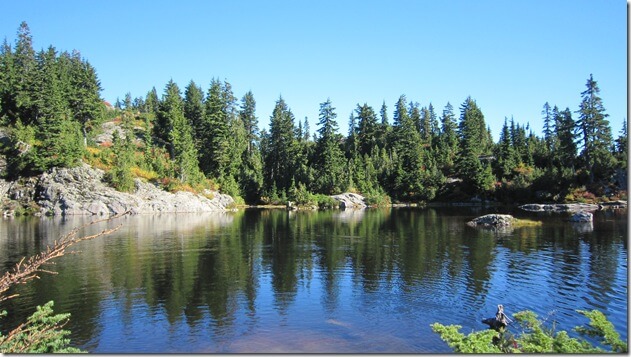 Here you have a list of the best places to get stoned during summer in Canada. That said, getting stoned in Canada is not your only option. Check out our guide to cannabis tourism and learn where else you can travel to get stoned.