Research Group is Looking for 25,00 Pot Smoking Volunteers
Ever wanted to get paid in weed for, well smoking weed? If you live in Berlin you may have the option next year. The Research Initiative on Cannabis Consumption is looking for volunteers and gain approval to study the long term effects of smoking recreational marijuana.
The group is looking to gain access to 25,00 volunteers, a staggering number considering recreational pot is illegal in Germany.
First of It's Kind
Earlier this year Germany made a move in the right direction by allowing cannabis to be consumed medicinally. While the stipulations on receiving medical marijuana are high, with time the overall coverage is expected to grow.
An application was submitted by the Research Initiative on Cannabis Consumption to the Federal institute for Drugs and Medical Devices for approval to study marijuana.
The group is looking to examine and bring light to the long term residual effects on our healths from consuming cannabis. 25,000 volunteers are needed for the multi year study being conducted in Berlin. So far 2,000 very willing members have signed up in the first 10 weeks since the program was announced.
Every one who plans on volunteering must fit the criteria. First you have to be over the age of 18, have smoked pot before, and free of psychiatric or addiction problems.
Each lucky subject will be given 30 grams of medical grade marijuana that would normally be reserved for patients. This measure prevents the illegal purchase of drugs to complete the study.
In the Name of Science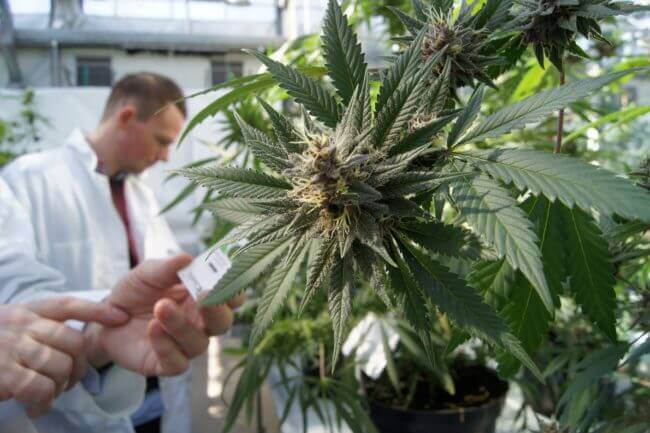 "In Germany several million people regularly get high on cannabis," wrote lawyer and chief executive of the project Marko Dörre in a statement.
"It is time that science becomes more engaged with recreational use."
Marijuana is already consumed regularly by german citizens, in fact it's  the number 1 used illicit drug. 7.3% of teenagers admitted to smoking marijuana and 6% of adults in 2015 according to this study.
The opportunity to study the effects of marijuana in a controlled setting has been needed for more then a minute. Cannabis is widely being viewed as safer then alcohol, due to 0 deaths ever recorded from it's use.
With such widespread consumption it's only right that science will prove and disprove myths that have long plagued the credibility of cannabis as a safe alternative to prescription drugs and alcohol.
We look forward to such studies to hitting North America, which it's really only a matter of time. Would you and your friends sign up? All for the name of the science!