Pink Kush is a legendary strain and with a rich lineage no wonder. Descendant of the beautiful OG Kush plant, Pink Kush is an indica heavy hybrid. Being known for its strong body high, it'll put novice's in a state of "couch lock". What makes it so recognizable is the tiny pink hairs that are mixed in with the beautiful green nugs. Adding a sweet nose that bursts at the nostrils, it has been a favourite among cannabis enthusiasts for some time.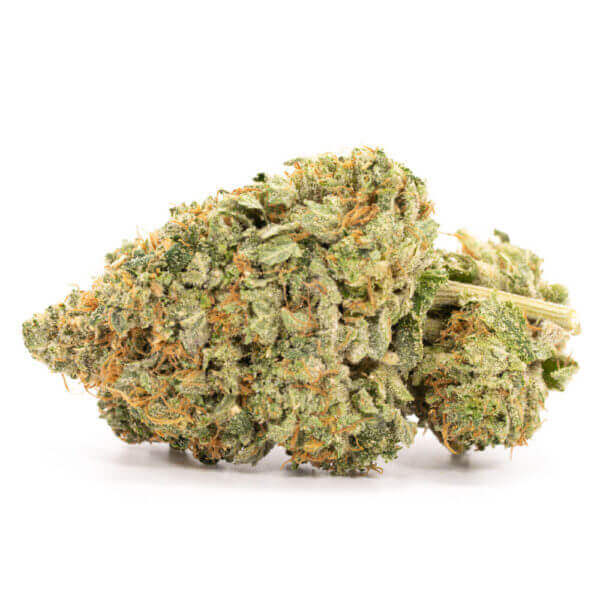 Due to the powerful effects of Pink Kush, patients suffering from severe pain can expect a dramatic reduction in symptoms. As well as the amazing reduction in pain, patients who suffer from insomnia will especially enjoy this strain. Its light psychoactive effects allow for a great nighttime smoke that won't keep your head running in circles in bed. For those who have trouble eating and need a way to gain appetite, add this hybrid to your diet.
Pink Kush prefers to grow in an indoor climate, as its genetics are prone to mold and mildew. Making it a flower that isn't suitable for greenhouse grow. This specific strain has a bit longer of a flowering time at about 11 weeks, but all good things come with time and no one will be disappointed in their yield. It has been known to field up to 700 grams per square meter grown indoors with proper care. Show your flowers tender love and care and they will repay you back the gift tenfold.
Flavours:  Sweet,  Flowery,  Pungent
Effects: Relaxed, Uplifted, Euphoric, Happy, Energetic
Medical Uses: Pain, Insomnia, Stress, Lack of Appetite, Nausea