Liberals to announce Marijuana Legalization bill Thursday
A senior government source has sated the infamous bill on marijuana legalization will be tabled Thursday, April 13. Previous reports have been made regarding the shape it will take and how it will effect Canadian citizens.
The Globe and Mail released this date Monday morning.
A heavy emphasis was placed on cannabis legalization on Trudeau's run to to being prime minister. With a lack of clear vision until recent months, uncertainty remains in the air regarding the proposed plans.
A majority of Canadians agree pot should be legal in one way or another, but what will we see once the writings on the wall.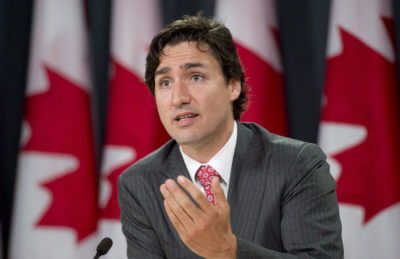 The Big Picture
Justin Trudeau set a government appoint marijuana legalization task force that set some guidelines. We expect most of those to be followed with few variations.
It is a federal issue when it comes to safety and distributing licenses to businesses.
A 4 plant per household rule maximum.
No minor under the age of 18 will be allowed to purchase or smoke marijuana. Provinces may raise that age.
Individual Provinces will set the minimum age for consumption and the price it will be sold at.
This is just the bare minimum of what to expect as there are many more questions to be answered.
Law abiding citizen
With a new substance entering the legal side of the map, certain laws will have to be made ensuring safety to minors and adults alike.
With drunk driving a problem that has taken the life of many too soon, a precedent will be set to keep roads safe for everyone. Although no actual sobriety test is available many are currently being worked on.
Most will agree driving under the influence of marijuana is less dangerous then alcohol. That being said it is also not safe and should never be suggested.
What about the kids?
It's still unclear what the long term  effects are of marijuana on a developing brain.With a four plant rule most likely coming into play, children will have an easier access to cannabis.
It is on the parents plate to keep plants out of site from the young ones curious eyes. Keeping your stash neatly kept out of the reach of minors will help prevent health and law issues.
If you are an enjoyer of marijuana it's always good to speak to your kids about the safety with using pot. It's never suggested a minor start smoking before their brain is more fully developed.
Big money on the board
In the last week cannabis stocks have soared in anticipation to next years legalization. A lot of money has been invested in the the eventual legalization, and certain companies may be looking to hit the jackpot.
Canopy Growth (TSX:WEED) saw the biggest jump with a roughly 10% increase on its stock value. Aphria (TSX:APH) and Aurora (CNSX:ACB) also saw major increases in their market price.
Illegal Profits
With marijuana becoming a federally taxable product, law enforcement will be keeping a close eye on who's got the goods. Stiff penalties will be placed in order to keep profits out the hands of organized crime.
Liberals claim that profits will be directed towards drug rehabilitation programs and not to swell up their pockets in the first years.