It's officially lights, camera, cannabis for legendary filmmaker-turned-winemaker-turned-hotelier Francis Ford Coppola.
Following in the footsteps of Constellation Brands, which owns multiple major vineyards in the area and announced a $4 billion minority investment in Canopy Growth, Coppola's new venture is a pursuit independent from The Family Coppola, anchored in Sonoma County with Hideaways around the world. Named for an original Sanskrit term for marijuana, Coppola's cannabis endeavor will operate under Sána Company LLC.
The company said its intention is to "give life to a progressive vision for pioneering the highest-quality, sun-grown cannabis products through sustainable farming."
Since California legalized the recreational use of marijuana earlier this year, the wine and weed industries are ever-aligning from the launch of Rebel Coast's cannabis infused Sauvignon Blanc to the growth of TSO Sonoma's signature Elevated Events.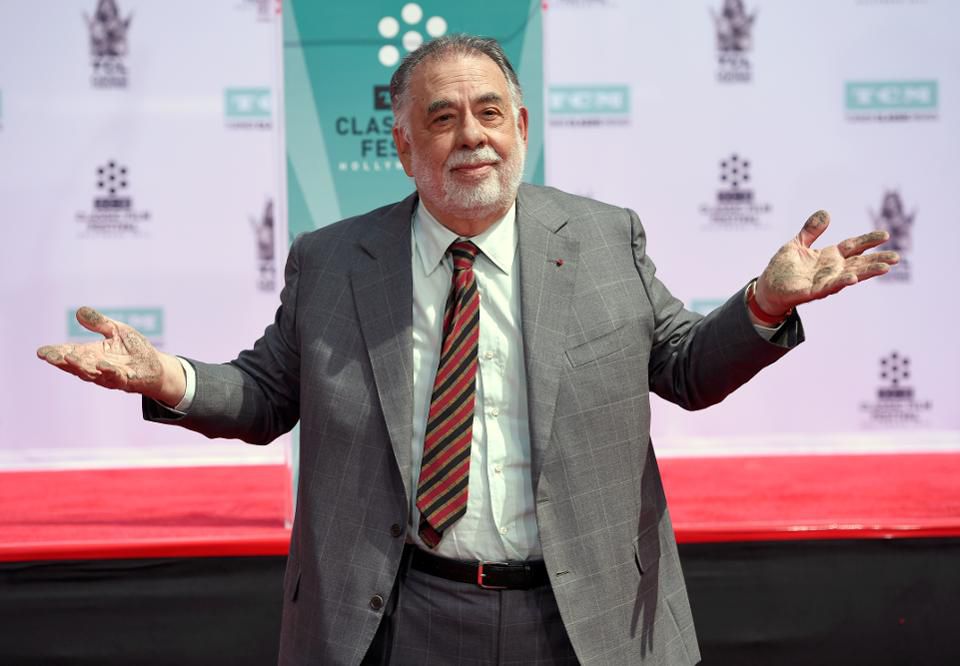 "Wine and cannabis are two ancient and bounteous gifts of Mother Nature, linked by great care, terroir and temperateness," Coppola said in a statement. "Expertise making one applies to the other. As with growing grapes, location matters, and The Grower's Series reflects California agricultural expertise creating a true blend of art and science."
His latest "cannabis lifestyle brand" coined as The Grower's Series, is in partnership with Humboldt Brothers, a sustainable cannabis farm tucked deep in the Emerald Triangle and includes three limited-edition, organic strains, "hand-selected to offer distinct and memorable experiences."
Cultivated and curated by co-founders Johnny Deim (CEO) and Brett Todoroff (Chief Farming Officer), the duo selected a sativa-dominent strain, an indica-dominant strain and a hybrid — all grown on separate plots of land at different elevations to showcase the region's diverse microclimates. Each one-gram container of flower are packaged together in a wine bottle-shaped tin, topped with a version of Coppola's signature label and an embossed pot leaf. Each box will retail for $99 and comes with a branded pipe and rolling papers.
Coppola and Humboldt Brothers celebrated the launch of its collaboration at a special edition of The Herb Somm's Thursday Infused dinner series at a private residence in San Francisco on October 25. Selling out in just hours, the evening featured canna-chef Holden Jagger's inventive, infused cuisine along with a showcase of additional brands including Kurvana, Utopia and Rosebud Woman. Jamie Evans, the woman behind The Herb Somm, first met the Coppola team last August while speaking at the Wine & Weed Symposium in Santa Rosa.
"Having spent over ten years in the wine industry and now running a business in the cannabis industry, I think it's incredible to see such an iconic family get into the space," explains Evans. "There are so many synergies that exist between the two industries, especially in Northern California. The more support we can get from leaders like Francis Ford Coppola, the closer we get to breaking the stigma of cannabis nationwide."
The 2018 Grower's Series is available for pre-order via Chill for home delivery in late December when it will also hit shelves at select California dispensaries.
– Forwarded from Forbes