It's not often that a thriving company takes a full 180 turn while in the midst of a booming economic rise. Save for a few examples, it's usually not seen as a great move in the business world. But this is exactly what the online dispensary Buds2Go, one of the largest and most profitable, in Canada did.
Opting to remove itself from the grey market and push into the medicinal market, Buds2Go partnered with giant Namaste Technologies to provide a strictly medicinal marijuana experience in Nov of 2018.
Why would they do this? And is this something that we can be expected from more and more of Canada's online dispensaries?
As Canada's cannabis economy continues to grow and flourish, there's a multitude of avenues that will continue to grow, even more, that are yet to be explored.
We're going to take a look into some of the decisions that will continue to influence the overall outlook on Canada's latest billion-dollar industry.
First off, let's venture into the acquisition of Buds2Go by Namaste and how this affected the mail order marijuana landscape in Canada.
Find 400 Different Cannabis Flower, Concentrates and Edibles Products in Our Shop Today
Out of the Shadows, Buds2Go's Newest Venture
It's not commonplace to see businesses that are enjoying a large amount of success make a pivot, just as Buds2Go has. While it's not your run of the mill business decision, it makes plenty of sense for both them and Namaste. Together they have combined, in conjunction with Cannmart, to offer one of the most comprehensive medical cannabis dispensaries in Canada.
Who's Namaste Technologies?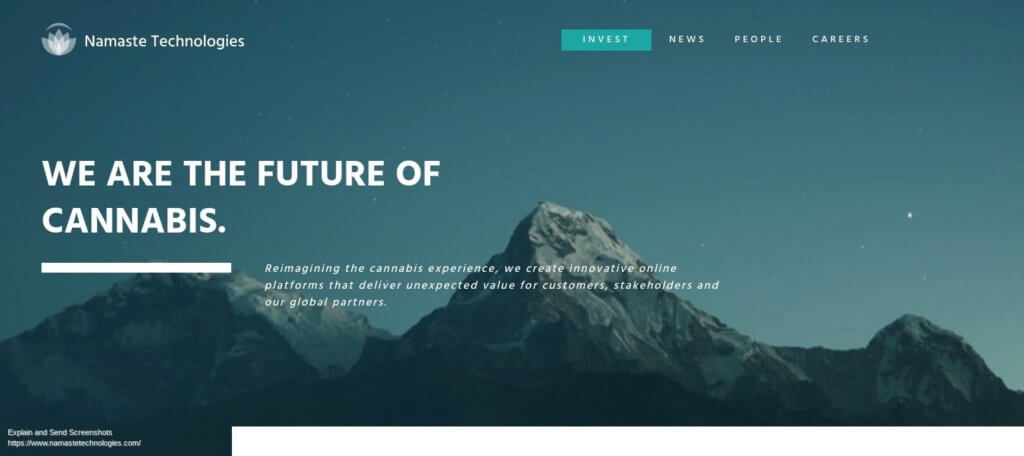 Namaste Technologies is a Cannabis Ecommerce tech company employing the power of Artificial Intelligence to provide a unique purchasing experience for medical patients. Founded in 2005 by Sean Dollinger and Kory Zelickson, their vision has expanded to over 20 countries and 1.5 million customers globally. This reach has allowed them to create an outstanding platform that helps those looking for "small batch" or craft cannabis.
Like any forward-thinking company, Sean and Kory investigated multiple avenues to grow their company, such as aggressively acquiring competitors. Buds2go was a perfect candidate for their goals.
As described by an article on Newswire, Namaste Technologies purchased the online dispensary Buds2Go due to its organic traffic and strong authority in the marijuana SEO world. Their stats, which would be impressive for any legal market business, are nothing to be looked down upon. From 400,000 unique visits per month and an extremely solid 6 minutes per visit, their website is a heavy hitter.
As quoted by CEO Sean Dollinger, the purchase of Buds2Go is one that excites him and his colleagues.
"We're very excited about this deal. Buds2go.ca has some of the best SEO and natural search traffic we have ever seen. This brings an immense amount of value to our vision of becoming a leading in the sale of medical cannabis online…"
So what does this mean for other cannabis online dispensaries?
The Budding Cannabis Economics of Canada
In the United States, Marijuana Stocks have been traded and valued for years, catapulted by U.S. state after state legalization. Whether it's medicinal or recreational, only 3 states, Idaho, Nebraska and South Dakota currently do not possess laws set to legalize cannabis. However, Nebraska has elected to decriminalize, which is a victory in itself.
Even though marijuana use has been rampant in Canada for years, investing in this sector had been seen as a gamble due to the uncertainty of how it would grow. Economists argued that these stocks were overinflated and a result of unrealistic expectations.
Just like any market or sector, there are companies that will boom or bust.
However, something that doesn't happen often is a Billion dollar commodity with a giant pre-existing consumer base that suddenly becomes legal overnight.
Stats Canada has been keeping a close eye on the cannabis industry, and while the numbers may shock some, to most this was an expected result. In their most recent report, StatsCan has estimated that Canadians spent 5.9 billion dollars on cannabis in 2018.
This is more than a drop in the bucket as they like to say, and in turn, has created what may be a very strong bull market for the top players and those looking to invest.
With that being said, is there room for other companies that are functioning in the pseudo grey market like Buds2Go to move into the now flourishing legal market?
Now that Buds2Go has vacated, is there more of the pie for other grey market companies? Let's take a look at these very important questions and more.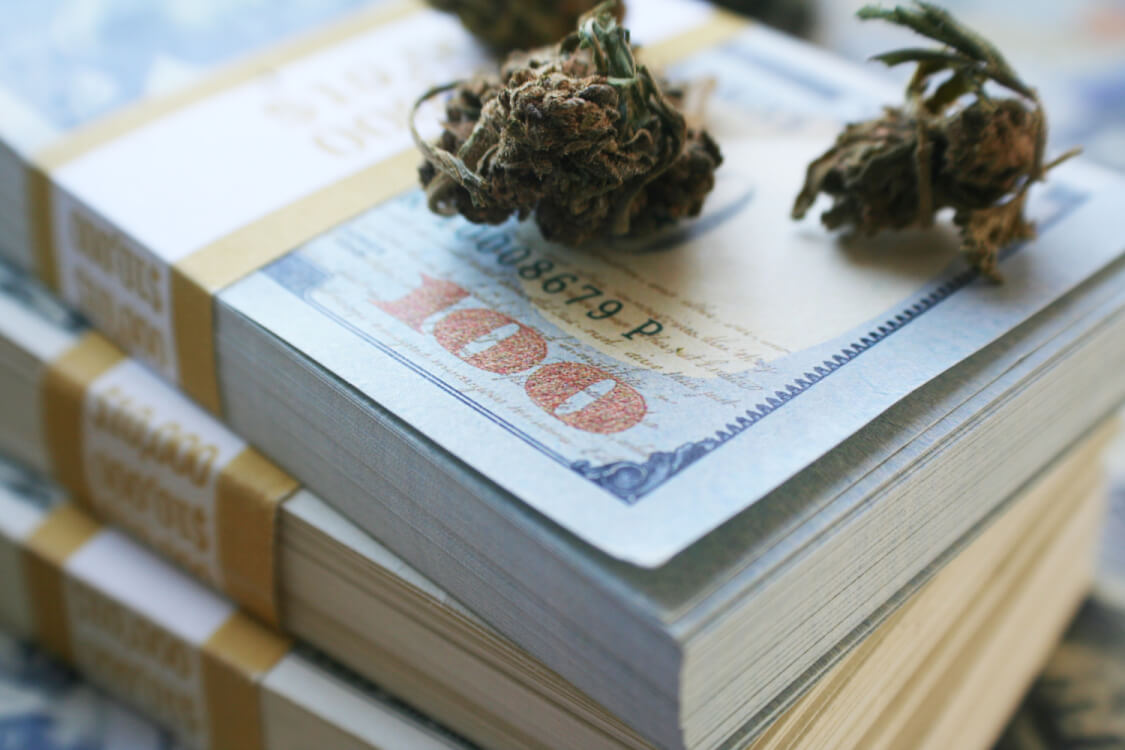 Buds2Go Left the Wild Wild West
As we previously mentioned, before joining forces with Namaste, Buds2Go was maneuvering in the grey area of cannabis. This grey area could easily be known as the dark green sludge area, for its contents are murkier than the bayou in Louisiana. Dispensaries all over Canada have been opening and closing faster than cell phone case shops, mostly due to the fact the enforcement and repercussions have been almost nil.
With an already well-established chain of dispensaries in Vancouver and B.C., many wondered whether these dispensaries would be able to continue operating as they previously had. Many of them function with business licenses and were approved by the city to sell pot. Thus, you would think the province would approve businesses already providing a service within the lines drawn in the sand.
Unfortunately, this has not been the case, and cities such as Vancouver have neglected to approve the necessary paperwork to open storefront dispensaries.
Mike, owner of West End dispensary, a family operated dispensary, chose to close its doors and follow the rules so their application to sell cannabis would be approved. Unfortunately, it's been 7 months into legalization and no such permit has yet to be granted.
Cannabis Culture, the Marc Emery run chain of dispensaries, also closed its doors to appease the government. This seems to have been all for nothing as they are also stuck in dispensary limbo, falling prey to the bureaucratic nightmare that's been plaguing Canadian business owners for years.
In the world of online dispensaries, the battle becomes even more fierce with 100's of sites jostling for their place in the hierarchy. Just as Buds2go, Herbal Dispatch, a long-time favourite for many became a medicinal online retailer.
By doing so, they force themselves into a bigger pond, but with far more regulations and nonsense. This move has opened up the door for even more dispensaries to flourish while simultaneously creating a void for those who require edibles and extracts to medicate daily.
So, even taking into light the restrictions and inequitable playing field, the move ensures Herbal Dispatch's future is bright.
Find 400 Different Cannabis Flower, Concentrates and Edibles Products In Our Shop Today
Like a Game of Chess, The Next Move is the Most Important
As we've seen with the like of Buds2Go and Herbal Dispatch, combining forces with white market medicinal retailers has its advantages and disadvantages.
In the case of Namaste and Buds2Go, the combined power of Namaste's financial backing and the marketing prowess of Buds2Go is sure to be a great symbiotic relationship. Others may or may not have the same success, but that's to be seen as more online dispensaries are sure to make the move.
With any 5 Billion dollar market, there's plenty of the pie to share. While only a few online dispensaries have transitioned into the white hat world, there will be more to follow suit.
Which and when is yet to be seen, but as news outlets are focusing more and more attention to the marijuana industry there will be no lack of information daily. There's a new sheriff in town, and his name is cannabis.